Welcome to the August edition of Loyaltee News
Dear Golfer,
Having worked in the UK golf industry for many years, I've got used to grumbles about wet winters and soggy summers. As battle-hardened soldiers of the links, we're used to donning the waterproofs as we head out into sideways rain, even in the middle of July. We close our eyes and long for an endless, hot summer.
Be careful what you wish for, they say. It didn't seem long ago that we were dealing with the aftermath of several days of snow, yet we are now experiencing what looks like the hottest, driest summer on record. Mutterings about mudballs and miserable weather have been replaced with beef about brittle fairways and baking temperatures. Goldilocks wanted her porridge just right, and the same goes for our golfing conditions.
Let's make the most of the summer of '18, because in a couple of months we'll be reaching for the handwarmers…
Golf course update
Our Head Greenkeeper Ross Cook certainly won't remember '76, but he's now become familiar with the challenges of maintaining 200 acres of green space with several weeks of zero rainfall. However, having played the course yesterday, I'm delighted to how well it's holding up – the greens and tees are in superb condition and testament to the efficient maintenance plan that Ross and his team have followed throughout the year.
The recent investment into the irrigation system seems to have paid off. We now have much better water coverage – resulting in stronger, more consistent growth. If you've played golf in the last few weeks, you may have noticed the greenkeeping team have been hand-watering (in addition to the automated overnight irrigation) to ensure the sensitive grass on the greens is kept healthy during this extended dry period.
Check out the August Head Greenkeepers' Blog to read more.
The Richmond Park Open
Make this a date for your diary – on Sunday 19th August we'll be hosting our first annual Richmond Park Open. This will be the headline event in our summer golfing calendar, so make sure you register your place.
Entry is open to all golfers, from any club. There some great prizes to be won across several divisions and you don't need a club membership or handicap to enter. Tee times are limited and going fast, so don't delay in getting your entry to us. It's only £35 for visitors/Loyaltee Pay & Play members, or a discounted entry fee of £15 for Loyaltee 12 Month & 1 Month members from any Glendale Golf venue.
In addition to an 18-hole competition, they'll be prizes for longest drive and nearest the pin, plus an all-day BBQ on the lakeside veranda. Click here to find out more.
Golf Academy
I'm excited to announce the launch of our new range of Academy services, including group sessions for beginners, juniors, ladies, seniors and intermediate golfers. This has been made possible with the recruitment of two additional coaches. Gary Ley and Glenn Ralph joined us in July and will be an important part of the development of our golf academy. I'm pleased to report that Ex-European Tour player Chris Benians has returned to the coaching team and brings wealth of expertise and knowledge.
In addition to our popular 1-to-1 lessons, we've now introduced several group coaching packages including Get Into Golf (learn golf in five weeks) and the new Golf Improver programme for intermediate golfers. Both these courses are only £50 for five 1-hour lessons, which we think is incredible value considering the quality of coaching offered.
Gary Ley will be looking after the new Ladies Weekly Golf Academy and Seniors Weekly Golf Academy – as the name implies, these are weekly sessions offered on an informal 'roll-up' basis. There's no need to book, just turn and enjoy – everyone is welcome, especially newcomers! A similar Junior Weekly Golf Academy will soon be in place.
Click here to read more about our new Golf Academy programmes and services.
Fundraiser Golf Day + special VIP guests
Club members Micky Abrams and Dougy Donaghy are organising a fundraising golf day to support local golf professional Chris Benians in his effort to become the 2018 World Speedgolf Champion.
Chris is a former European Tour Player and one of the golf coaches at Richmond Park. Chris won the British Speedgolf Championship in 2017 and is travelling to America to take on the world title later this year.
The entry fee of £25 includes coffee & bacon rolls, 18 holes and a buffet. Many special guests from the world of boxing will also be playing, including John Conteh MBE, Dave Boy Green and Duke McKenzie.
Click here to find out more and register your entry.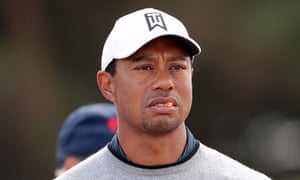 World Cup Winners and the return of the Tiger
The 147th Open at Carnoustie heralded the true return of the great Woodsman, with his first top-10 finish at a major in five years. Tiger topped the leaderboard on the last day and although he didn't get to stay there, he finished just three shots back from eventual winner Francesco Molinari. It was fairytale stuff and we can't wait for more.
Finally, 2018 will be remembered not only for it's blisteringly hot summer, but also an epic World Cup performance led by the Waistcoated Wonder. England came excruciatingly close to the final in what was an entertaining few weeks of football. To celebrate the tournament, we ran a fun World Cup Stampcard promotion with ten lucky golfers winning a month's free golf at Richmond Park!
Thank you all so much for continuing to enjoy golf here in the wonderful surroundings of Richmond Park Golf Course. As always, we welcome your feedback and suggestions to how we can make your experience even more enjoyable – click here and drop us a line.
See you on the fairways soon.
Jon Dummett
General Manager
[block3 insert_type="id" id="19317″ module2_title_length="40″ module2_show_description="no" module2_show_button="yes"]
[block3 insert_type="id" id="19154″ module2_title_length="40″ module2_show_description="no" module2_show_button="yes"]
[block3 insert_type="id" id="19142″ module2_title_length="40″ module2_show_description="no" module2_show_button="yes"]
[block3 insert_type="id" id="19383″ module2_title_length="40″ module2_show_description="no" module2_show_button="yes"]
[block3 insert_type="id" id="17996″ module2_title_length="40″ module2_show_description="no" module2_show_button="yes"]
[block3 insert_type="id" id="16120″ module2_title_length="40″ module2_show_description="no" module2_show_button="yes"]